---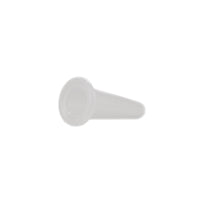 Silicone Massage Cup (face)
Regular price €8,95
Tax included.
The massage cup is especially for home treatment of the face, neck and cleavage. This tool gives you the opportunity to perform an intensive connective tissue facial massage for a smoother and firmer skin surface.
Use
Clean your skin thoroughly with the Tebiskin Sooth clean, or the Tebiskin Gly clean. In order to move the cup easily over the skin, we recommend applying a nourishing cream to your face. For example the Tebiskin Reticap.
By squeezing the silicone cups onto the skin and slowly reducing the squeezing pressure, a vacuum is created and the cup sucks itself onto the skin's surface. You then move the cups over the skin surface to be treated. 
Move with the lines of your face (center of your face to your ear) or across it from jawline to cheekbone. You can also make gentle circular movements. 
During the treatment you can build up the intensity by creating more vacuum with the cups. (to release squeeze pressure more and more)
Pay attention!
If you suffer from rosacea, broken vessels in your face, first let the skin therapist assess whether this is a suitable home treatment for you.
Effects of a silicone cup facial massage:
Improvement of the skin condition
Stimulate blood circulation
promote cell division
improve the absorption of active ingredients 
Collagen and elastin production is stimulated
Improvement and softening of scars
Reduction of wrinkles
Release and disposal of waste